A few weeks ago, I started out on a 6-mile run (with the middle 4 to be at my tempo pace). It was hot. I was well-hydrated, and I carry a bottle of water with me, especially on long runs. But that tempo pace was not happening. I did it for about 2 miles, then gave up. The little voice inside was saying, bad idea, bad idea, bad idea. And since that started keeping time with the pounding in my head, I backed off and listened to it. Sometimes, the little voice inside you is right.
I've written before about fighting against it. But sometimes, the little voice is the sensible side of you that is actively listening to your body and marking ques. Running in the heat can be dangerous if you aren't used to it, and I've learned that it's better to slow down, get your mileage in, and worry about speed later (if at all).
Since that run, I haven't been able to hit my tempo or speed runs outside (I usually run in the evenings, and here it doesn't really "cool down" until midnight or later). If I were really dedicated, I'd be up and running at 4:30-5:00 in the morning. That just isn't a reality I've embraced, yet.
For now, I'm focusing on keeping the mileage up, since I can run plenty long – just not terribly fast. We're past Summer Solstice, the longest day of the year, indicating, according to one of my FB friends, that winter is coming. It's true – cool weather is only 100 days away. Give or take.
In lieu of actual speedwork, I've been a little gear-hungry. I saw that the Runner's World Summer Shoe Guide is up. I usually wear a stability shoe, but the Karhu Forward3 Fulcrum Ride (image linked from the Karhu site), sounds like it's worth exploring. Plus it just looks cool.
This is the hydration belt from Lululemon – their Amphipod Hydration Belt (image linked from Lululemon.com).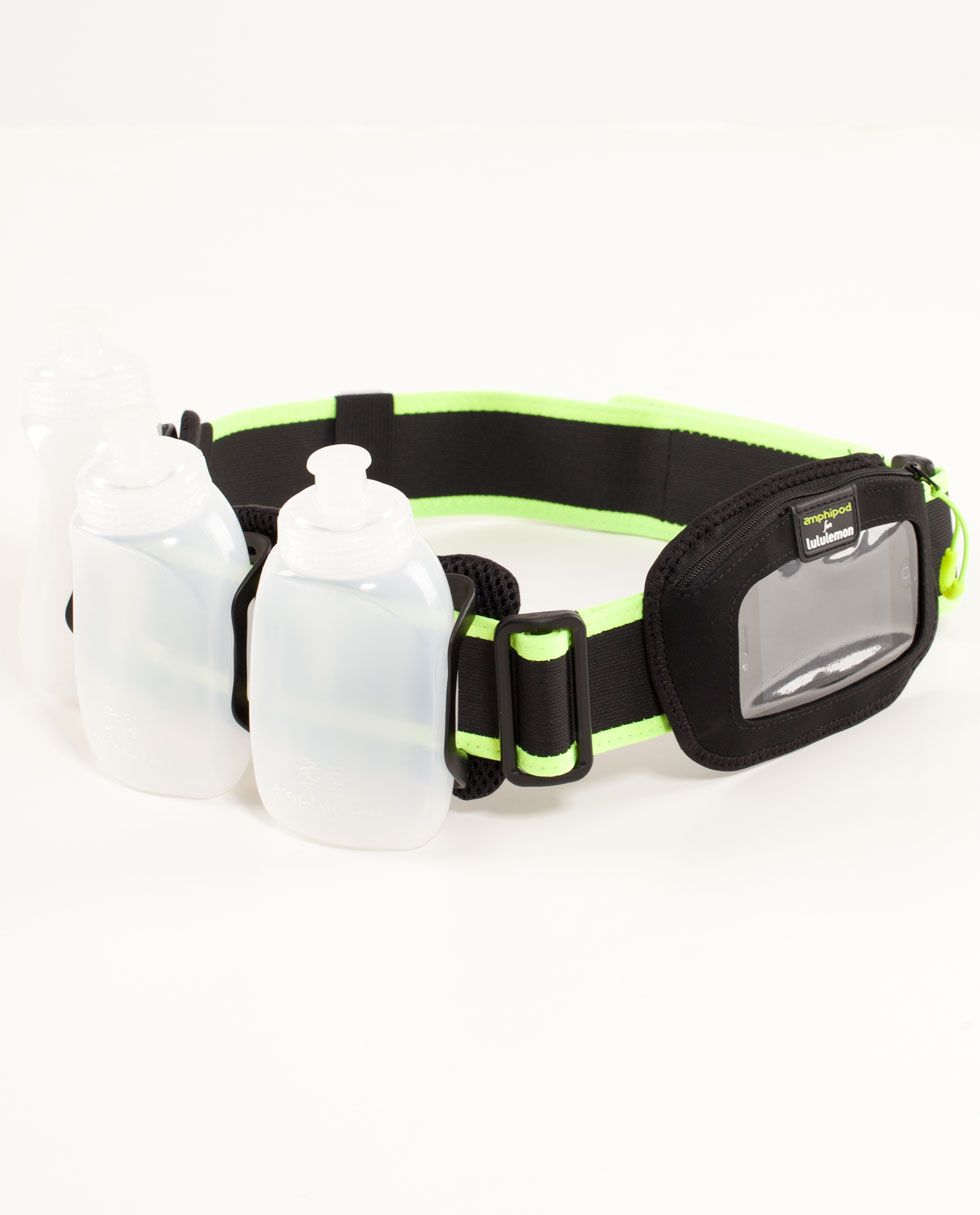 I bought 2 new pairs of running shorts at the Nike store on our recent vacation. They're shorter and brighter than my others. They make me feel fast. Those shoes would make me feel fast, too. If they felt ok, and all, of course. Like I would even buy running shoes just because of how they look. [big eye roll] Actually, I am just that vain. This may be part of what's keeping me a casual runner, but I don't care. There's a sign in a local running store that almost shouts at you that you shouldn't pick out your running shoes based on their color. Fundamentally, I understand their point. There are important elements to consider in shoe selection related to how the shoes work with your feet, your gait, whether or not you are prone to injury, and other noble concerns. However, if I've narrowed down my shoes to something within the family of shoe I've been advised to wear (stability for mild over pronation) and the cost difference isn't substantial, you better believe that the deciding factor for me is which ones appeal to my fashion sense (no matter how inconsistent they might be, I do have fashion opinions).